Description
More fridge or freezer space on demand
The FlexZone offers the ultimate in food storage flexibility, so everything stays fresher. With one touch the compartment can be easily converted from fridge to freezer using four pre-set temperature settings.
Precisely preserves original freshness
Precise Cooling technology controls the fridge's temperature to within ±0.5 °C, preserving food's "Freshly-harvested" taste and texture, and any fluctuation in the freezer to just 3 °C, preventing freezer burn.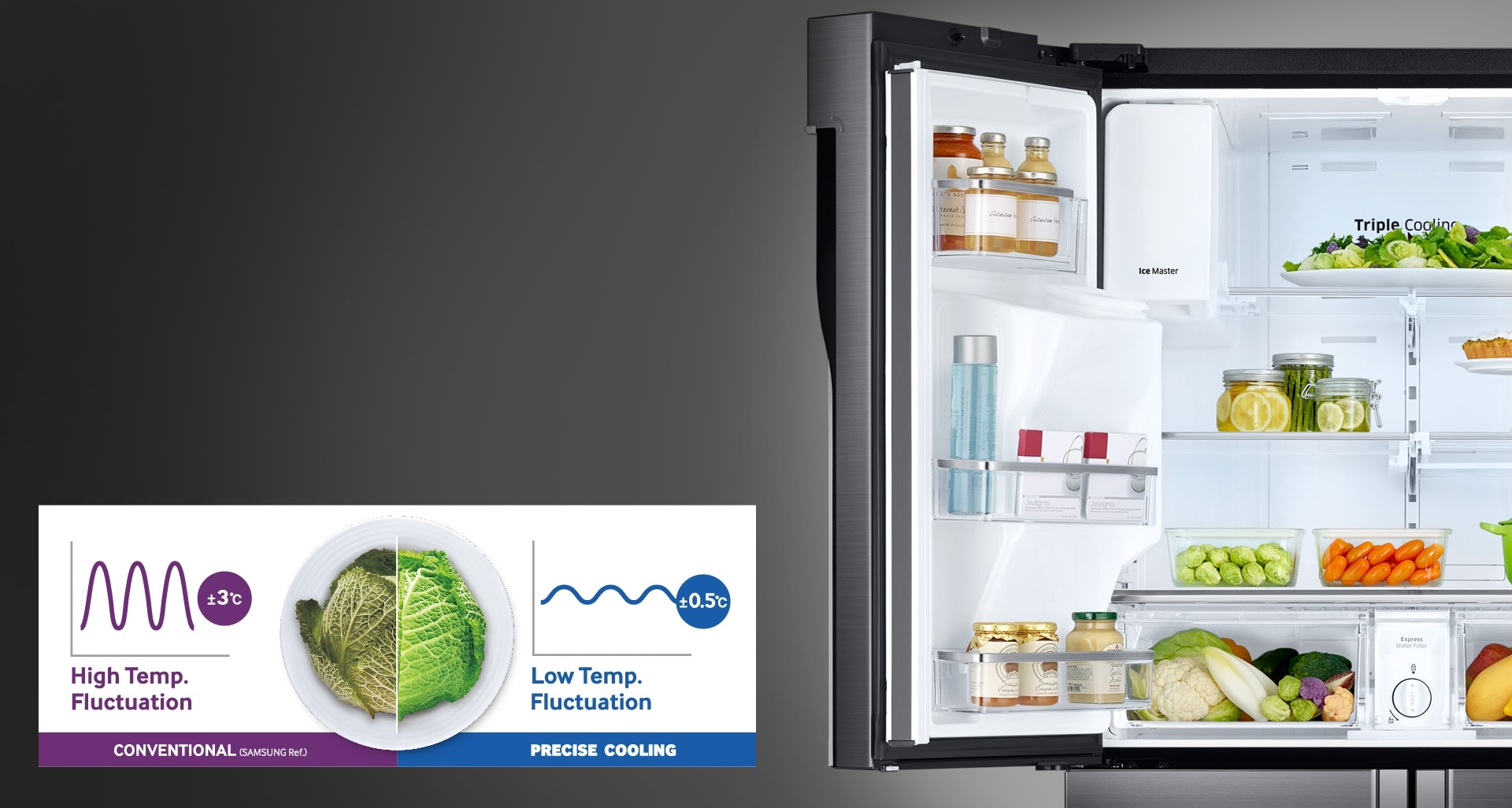 Innovative cooling for extra freshness
A Triple Cooling System optimises the temperature and humidity and prevents odors mixing to maximise freshness and taste. Dedicated coolers supply cool air independently to 3 compartments in the fridge and freezer.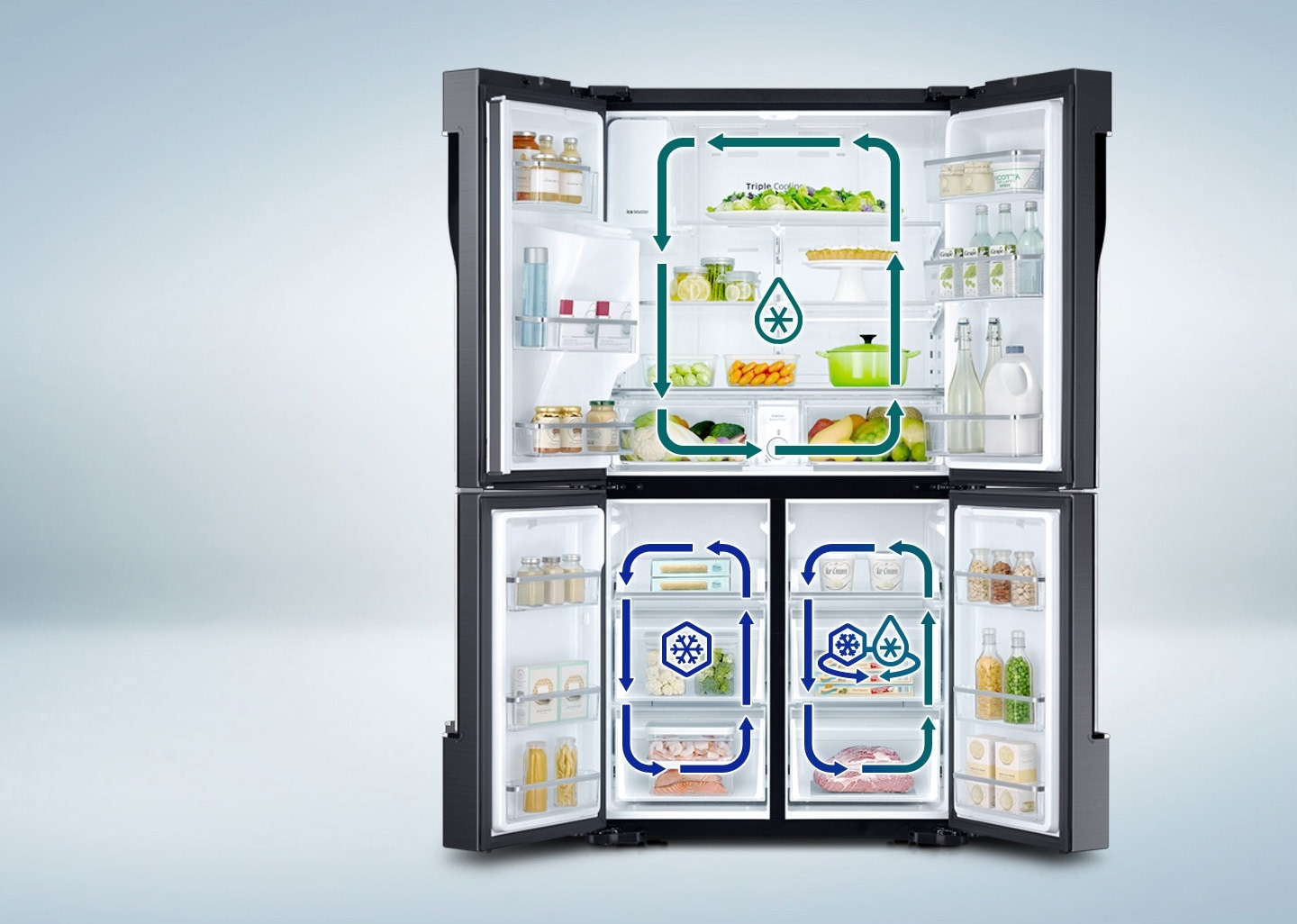 Timelessly stylish
Has a timelessly stylish and refined look and feel that will outlast passing trends. With its contoured metal body and recessed handles it will add a real touch of professionalism to your kitchen for many years.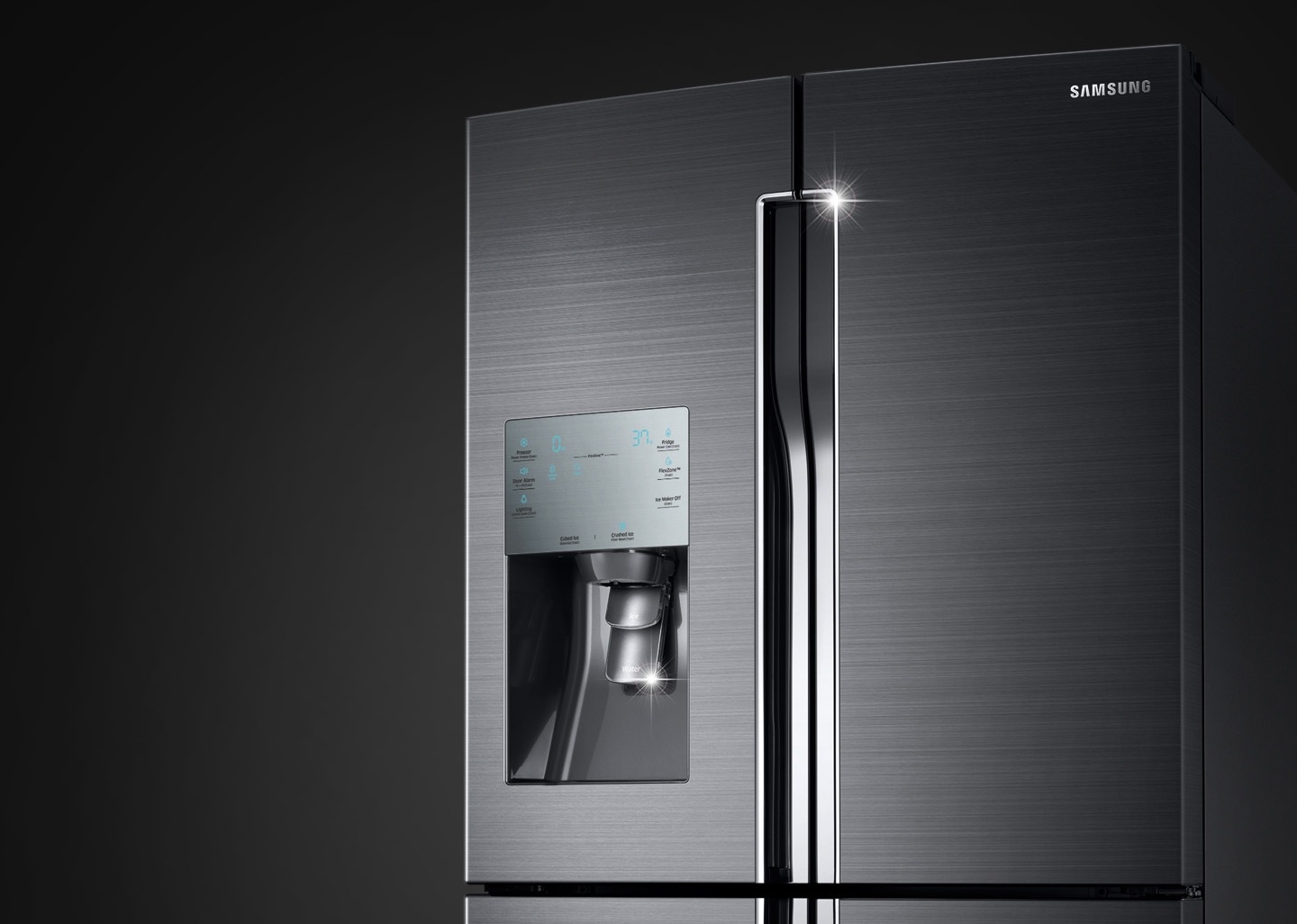 More space to store and find more food
A very spacious interior with a huge 28 cu. ft. capacity provides plenty of room to store your weekly groceries. And it's much easier to keep everything neatly organised, so you can quickly find things you need.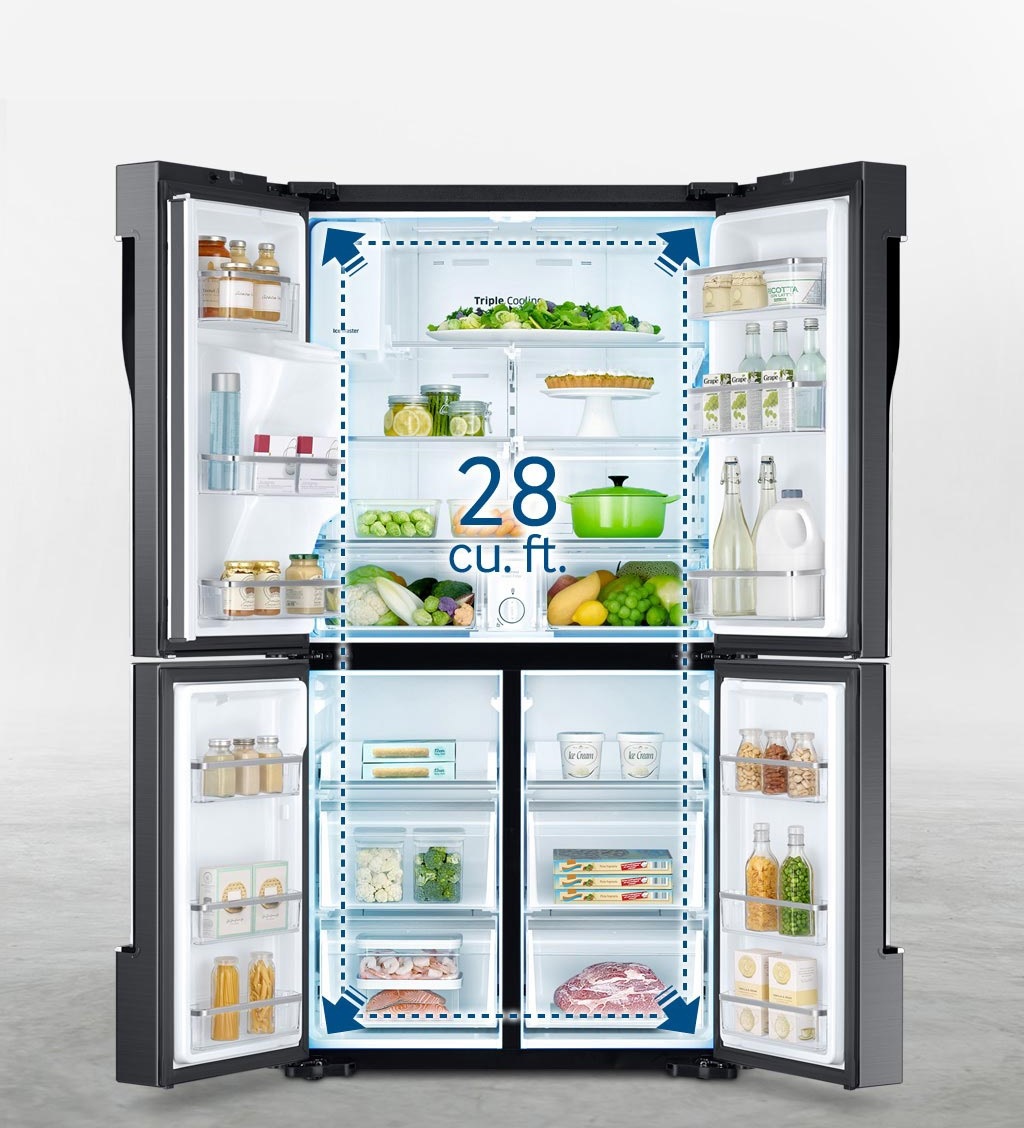 Much more style, even more convenience
Features a beautiful looking illuminated display that clearly highlights key performance details. With its integrated Water and Ice Dispenser you can also instantly enjoy ice and chilled water with a simple touch.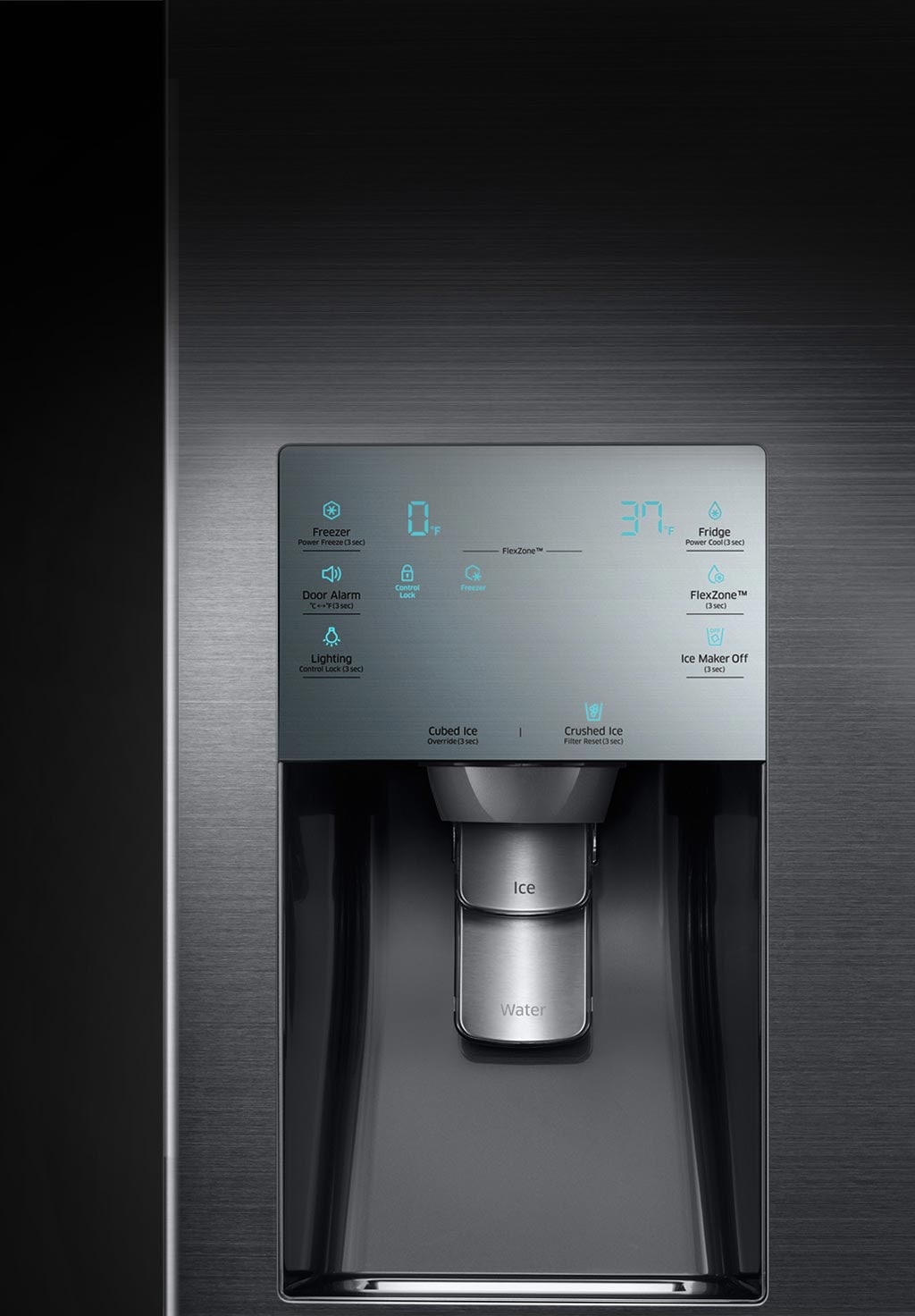 Enjoy more space and ice with less noise
The Ice Master motor is tucked away inside the freezer, rather than the fridge door. So it leaves more space for storage and is noticeably quieter, and although it's smaller it still retains a high output capacity.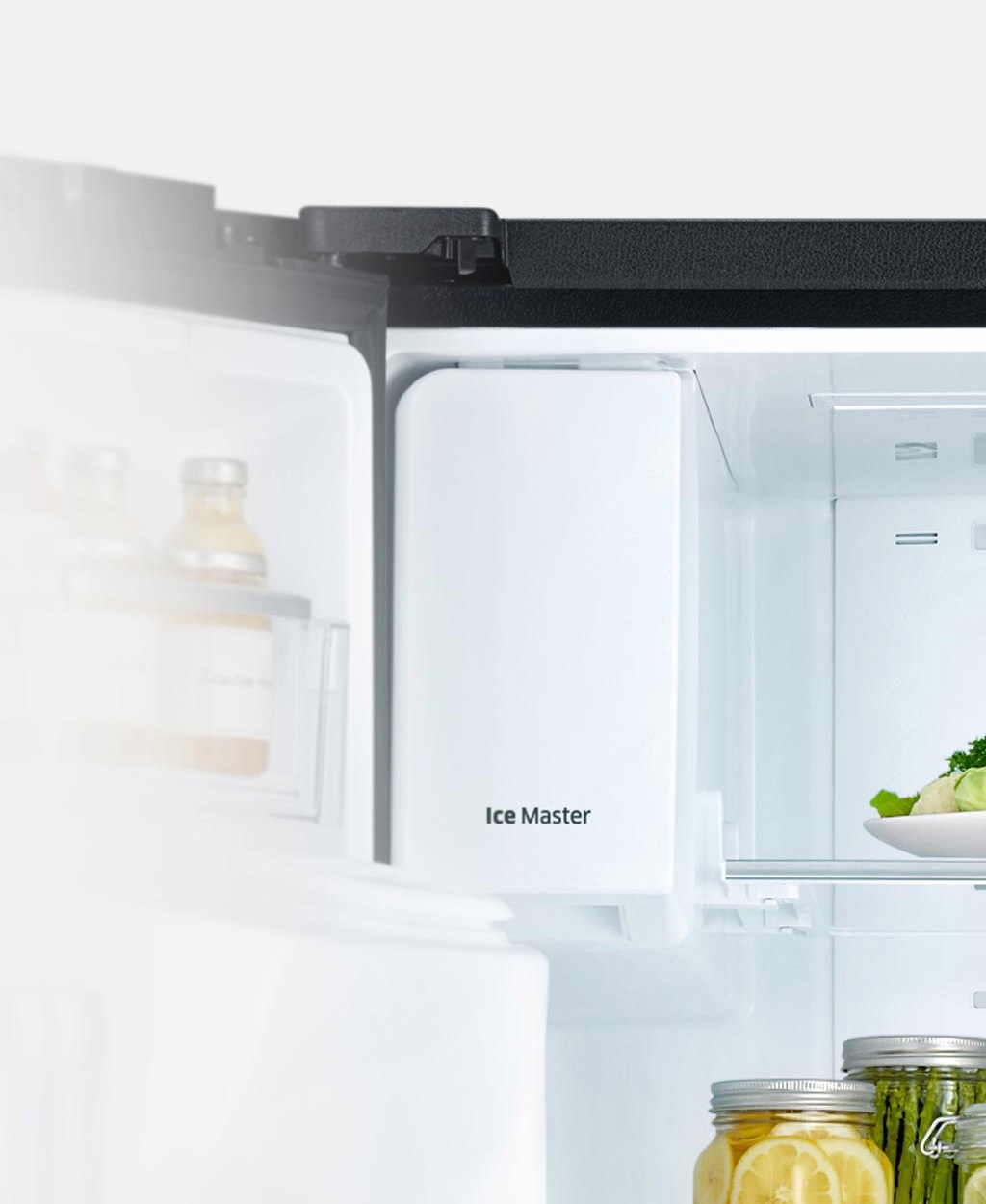 ENERGY STAR® certified energy efficiency
Certified by ENERGY STAR® as it meets strict power consumption specifications and is highly energy efficient. So you can save money by using less electricity, without sacrificing its cooling performance.
Brand
Samsung Appliances
Drommedaris is proud to offer products from the innovative Samsung brand. Known for creating and manufacturing products that make life more exciting and efficient, Samsung designs anything from eco bubble washing machines to auto-ice-dispensing refrigerators. Samsung manufactures smart televisions in a variety of sizes, ranging from 39" to 65". All of them have innovative features, including UHD resolution, PurColour capabilities, UHD dimming and much more. If you enjoy watching films or listening to music, the sound systems offered by Samsung are sure to blow you away, almost literally. If you are looking for a washing machine that cleans your clothes while maintaining their shape and quality, Samsung has several options to choose from. Their innovative technology extends to their refrigerators with features like the easy-slide shelf design, larger freezer drawers for more storage, and a can carry. For those who enjoy the feeling of warm, dry clothes without the hassle of braving the harsh elements, Samsung also offers tumble dryers and also washer dryer combos for those with smaller laundry rooms. Every Samsung product offered by Drommedaris has a high energy rating, meaning that your investment will not only save you time but also electricity. With this innovative and exciting brand, you can fully immerse yourself in every aspect of your life.