Organize it better. Enjoy it more.
Experience a whole new level of organization and convenience with the refrigerator that maximizes space efficiency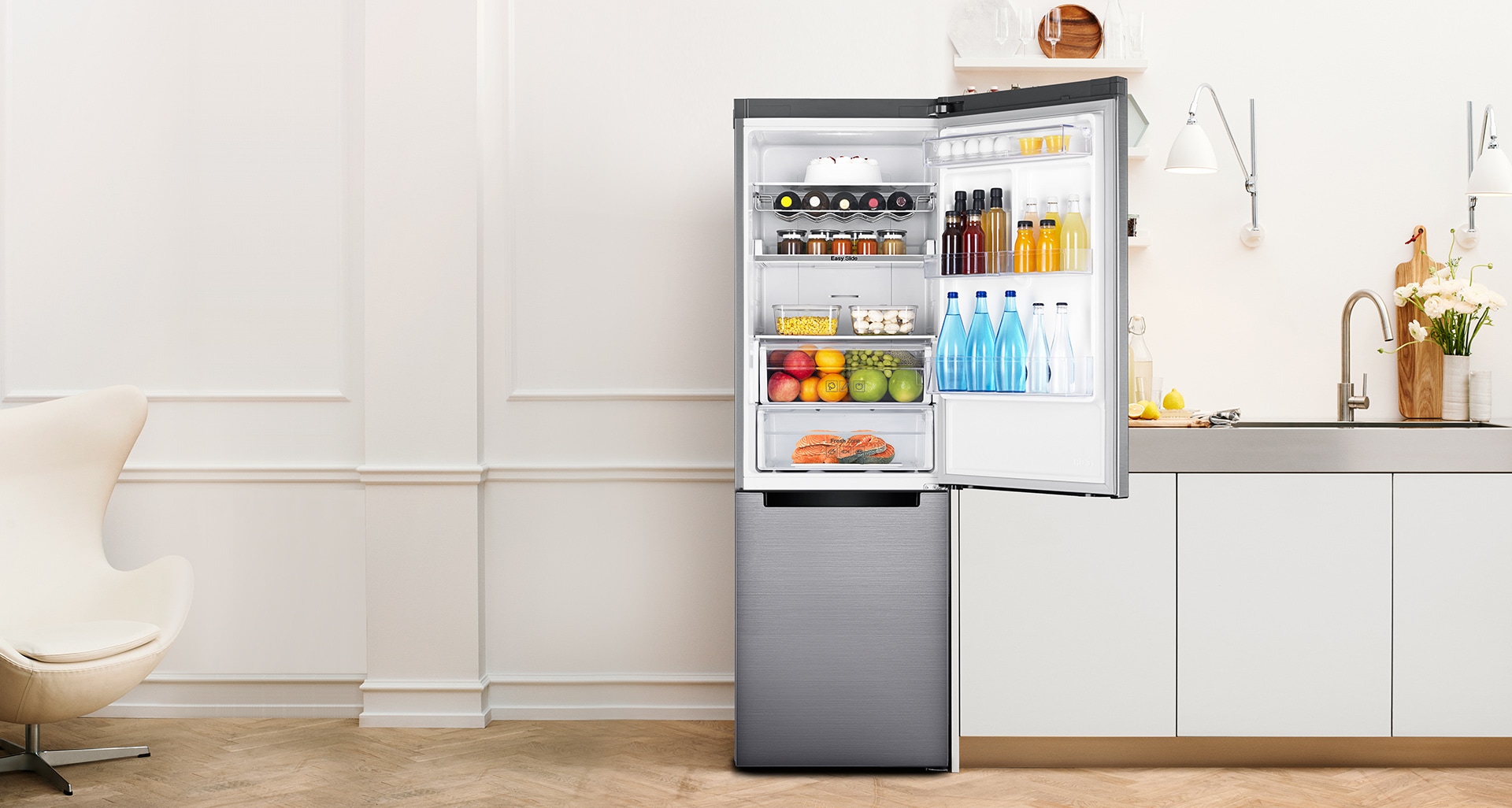 Evenly cools every corner
The All-around Cooling system cools the fridge evenly from corner to corner. Cold air is blown out through multiple vents on every shelf level, so it maintains a constant temperature and food stays fresher.
Ideal care for meat & fish
The Fresh Zone is a smartly designed drawer that provides the ideal environment for preserving meat and fish – keeping them at the optimum temperature so they stay fresh and have the best possible flavour.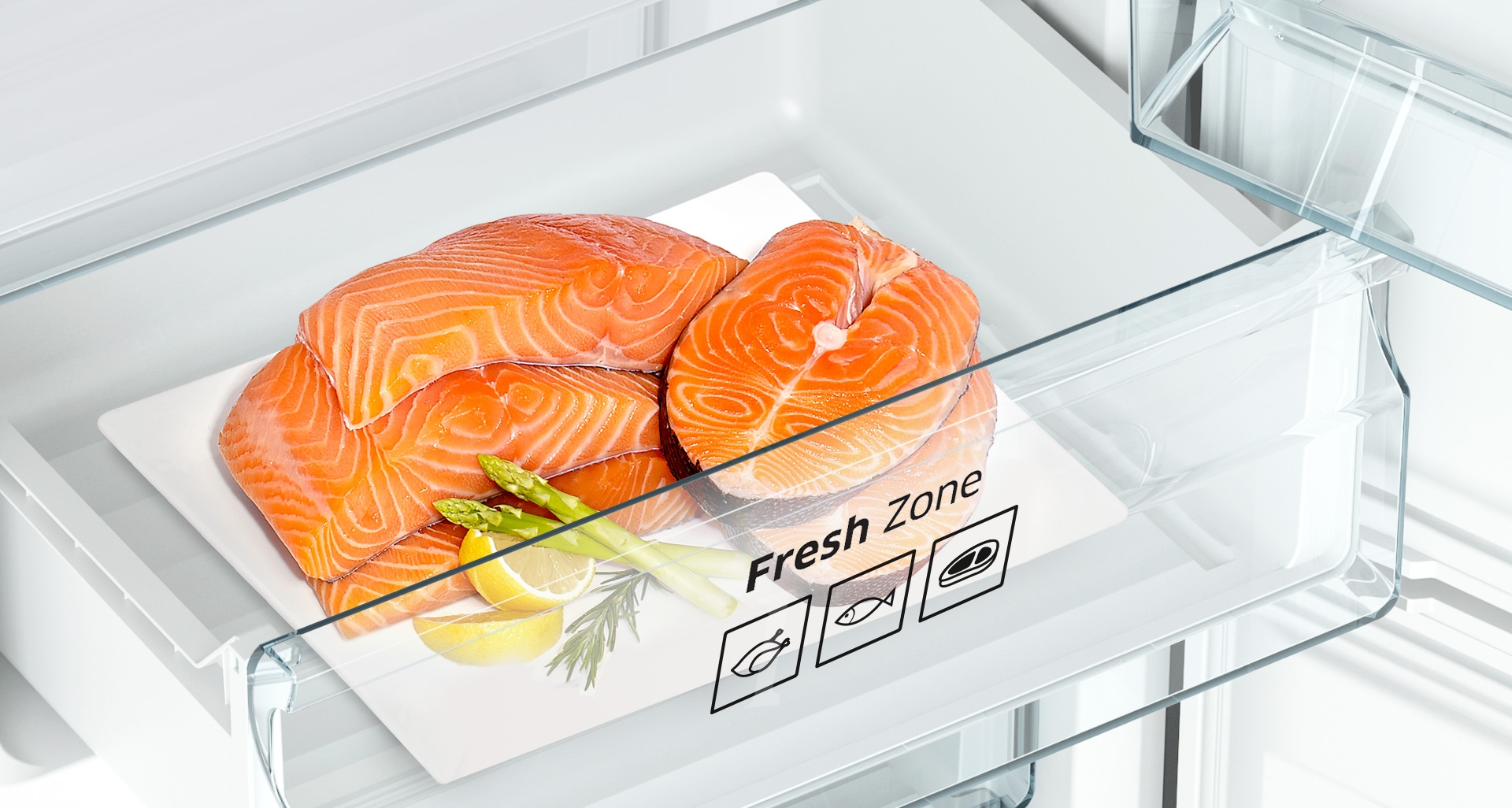 Easy to find and reach
Easy Slide Shelf, which simply slides in and out, helps you efficiently store, organize, and access your groceries quickly and easily reach things right at the back and in every corner.
Holds larger items
An Easy Big Door Bin lets you safely store larger items inside the door. It can handle bulky cartons of milk and juice and two rows of drinks cans and bottles. So it frees up shelf space and is great for parties!
Full Open Box (Freezer)
A larger opening makes organizing and removing items easier while optimizing storage space.
LED Lighting
LED lights brilliantly illuminate the refrigerator interior without compromising cooling power.
Works smart stay young
A Digital Inverter Compressor automatically controls its speed in response to cooling demand across 7 levels. So it uses less energy, minimizes noise and reduces wear and tear for longer-lasting performance.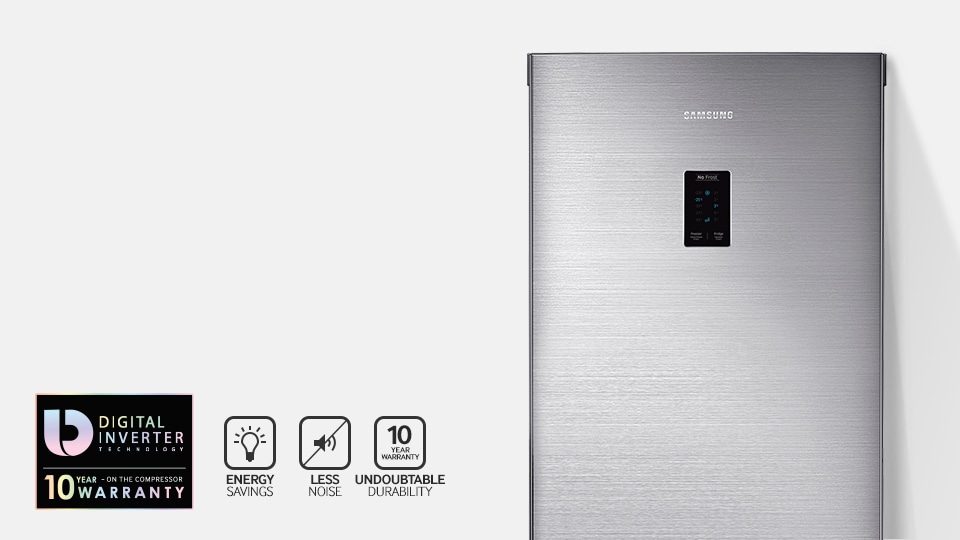 No more ice buildup
No Frost Technology prevents the buildup of ice and maintains a constant temperature in every corner. It also cools nearly twice as fast*, placing less demand on the cooling system and increasing its durability.